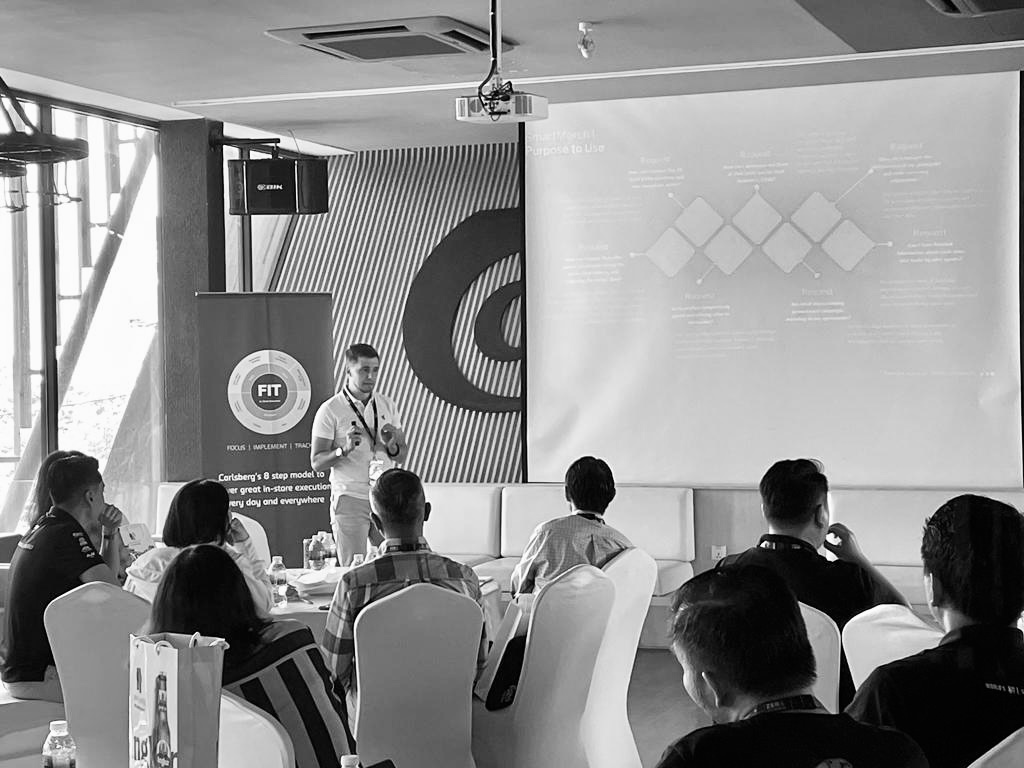 Asia workshop by Carlsberg Group.
Leading tech experts explore the latest advancements in automation, big data, AI, and image recognition and their pivotal influence on the FMCG industry.
Asia, July 2023 – During a recent collaborative workshop in Asia led by Carlsberg Group, leading industry experts, along with Max Archipenkov, CEO of SmartMerch, gathered to explore advancements in automation, big data, AI, and image recognition on the FMCG and retail industry.

Central to the workshop's agenda were in-depth dialogues encompassing critical industry challenges: the intricacies of Share of Shelf (SoS) control, the dynamics of real-time price control, strategic approaches to monitoring competitors, and the transformative capabilities of Image Recognition technologies in modern retail operations.Participants were provided with a holistic understanding of the sector's evolving landscape, accompanied by actionable strategies.

In a significant highlight, panelists delved into the tangible outcomes of the collaborative project between SmartMerch and Carlsberg Group. The 'Share of Shelf Solution' by SmartMerch emerged as a linchpin, overhauling traditional store audit methodologies.

Through its application, businesses can now adeptly oversee integral KPIs, execute instantaneous price analyses, and thereby, make informed, data-driven decisions that resonate with market demands. The workshop, with its potent blend of expert insights and actionable strategies, promises to be a catalyst for change, driving the retail sector towards unparalleled growth and optimization in the Asian market.